I know lists and awards and voting is an unmeasurable thing on the Internet. And I know my best measurable for creating an engaging and relevant post is through reading the comments from YOU dear readers. However, I must admit, it did put a smile on my face to read I had been listed in Toronto Mom Now's Top 30 Toronto Mom Bloggers…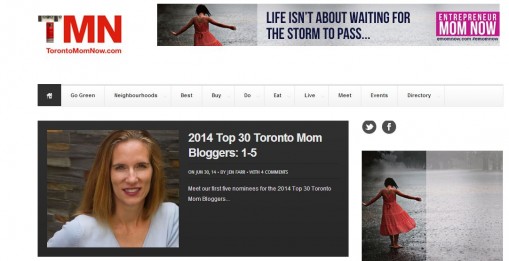 Guys…that's ME! I get the same feeling when I see my book in a bookstore too. It's a three part feeling: part surprise, part insane insecurity and part pride. Pretty much in that order.
I am very honoured that they included Parent Club Listed Top 30 Toronto Mom Bloggers. I haven't won tons of awards (actually: I  won Gr. 8 Writing award in grade school – I think that was my last award) so to be listed is truly head shaking.
Congrats to the other bloggers mentioned on the list (I read and follow many of them).
And as always…keep reading Parent Club